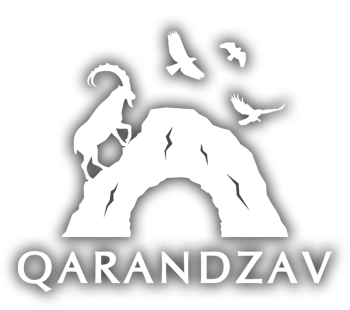 Qarandzav Tavern
Qarandzav is a unique tavern-restaurant located inside a natural cave on the road to Noravank. And that's where the name comes from: the Armenian word "qarandzav" translates into "cave". It's a cosy little nook decorated in Armenian traditional rural style, with old rugs, wine jugs, and a "tonir", an oven dug in the ground for baking the famous Armenian bread called lavash.
The atmosphere is very friendly and natural. As you can see on the photos, no luxury items or artificial materials – only stone and wooden interior, the walls and the ceiling are in the raw, authentic state.
The dishes we offer are from the Armenian traditional cuisine, all made of fresh natural food and served in clay pottery. You can find strained "matsoon" (fermented milk) and lamb cheese, "aveluk" (sorrel) and all kinds of greens and herbs, home-made pickles and the famous Areni wine here, in addition to the traditional barbecue and kebab.
Our doors are open for everyone - local people and tourists. During the past years we have been happy to accept many visitors from Germany, France, Italy, Sweden, Denmark and elsewhere in Europe, as well as Russia. We can host a maximum of 40 people at a time inside Qarandzav Tavern. But we also have an open-air zone in from of the cave with a couple of wooden arbours, so the total number of our guests can reach 100.
We are looking forward to meeting you and offering the best of our national cuisine.
Location & Contacts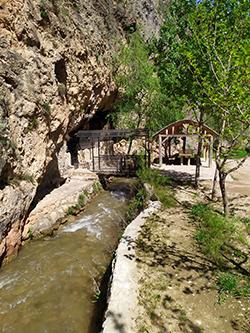 The location of Qarandzav Tavern is ideal in the sense that:
a) it's easy to find as it's on the only road leading from the Yerevan-Vayk Highway through a most picturesque gorge to the Noravank Monastery, perhaps the best tourist attraction in Vayots Dzor Region; and
b) it's not far from the Noravank Monastery, but not too close either, to provide a relaxed, secluded place for a tasty meal.
Please contact us beforehand to reserve a table or a wooden arbour or to discuss the availability of a room at our guest house.
Our contacts are as follows:
Tel.: +37493-673407